[ Chinese wardrobe network ] Many consumers want to have a good-looking appearance when they buy a wardrobe , but they can also withstand the use, but both of them are more or less difficult. Buying the whole wardrobe , hardware is the key! The price, grade and life of the hardware are the key factors that restrict the price and life of the wardrobe. Good hardware can guarantee the service life of the whole wardrobe. To buy a good wardrobe, you must start by identifying hardware. Next, let us learn some ways to identify the wardrobe hardware, I hope to give you some small help.

First, the wardrobe hardware accessories

Wardrobe hardware accessories

1. Pulley: The pulley and the guide rail are the core technical parts of the sliding door. It should be inspected on site to see if it is easy, smooth, flexible and quiet.

2, hinge: used to connect the cabinet door and cabinet, in the usual use of the curtain door wardrobe, the most tested is the hinge. Therefore, the hinge is one of the most important hardware for the door wardrobe.

3, drawers: Some owners hope to make full use of the custom closet storage function, will consider increasing the drawer of the wardrobe. This mainly considers the size of the wardrobe so as to increase the drawer.

4, clothes rail: hangers with rubber strips can play a sound-absorbing effect, and some regular manufacturers also add reinforcement strips inside, not only to strengthen the weight, but also highlight the humanization of the mature wardrobe brand.

5, handle: handle a lot of styles, from the material point of copper, all stainless steel is better, alloy, electroplating is poor, plastic is on the verge of elimination. Generally, the handle has two fixing methods: screw and glue. Generally, it is firmly fixed by screws, and the glue year is not practical. The all-stainless steel handle and the stainless steel handle have similar appearance and can be tried with a magnet.

Second, the wardrobe hardware purchase

Wardrobe hardware purchase

1, look: look at the appearance of the hardware is defective, how to polish the gloss, how smooth the surface, etc., select the hardware with good appearance.

2, touch: that is, through the hardware to experience its feeling of getting started.

3, experience: is to try the hardware function. It is possible to select the slide rails, locks and hinges with higher sealing performance, and to open and close several times to feel flexibility and convenience. Pick up hardware fittings for a good overall wardrobe.

Choose three pieces of good hardware to lay a good foundation for customizing the overall wardrobe!

Electric power source Operating Table , selection of Motor push rod power, high quality and reliability. Electric Surgical Table, 2. Use imported gas spring as the manual power source of the operating table, stable performance. Electric OT Table, 3. Operating table using medical-grade 304 stainless steel, more modern, cleaner and more convenient. Integrated operating table, Electric Surgery Table, 4. High-strength stainless steel bottom cover, compressive ability, anti-corrosion, easy to clean. 5 head and leg plate removable, easy to operate, provide more flexible surgical space. Electric Operation Table, 6. Hand control, and has a key switch to prevent misuse. 7. Operating table base has a fixed or mobile function, mobile and flexible, fixed and reliable. 8. Countertop optional built-in waist bridge, gallbladder, kidney and other operations to provide convenience. Hospital integrated operating table, 9. Optional built-in battery to protect the operating table without interruption. 10. Table optional longitudinal translation, to achieve all-C shooting.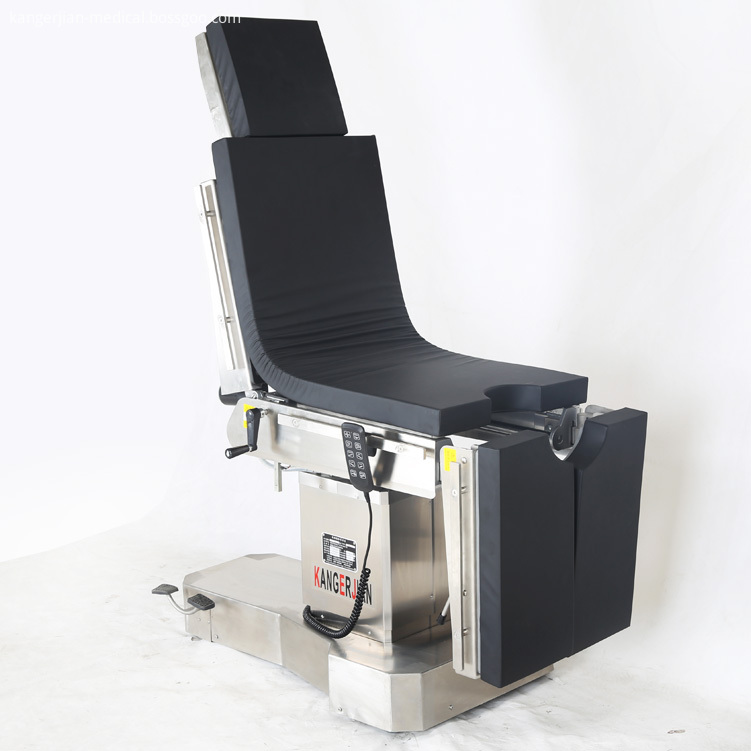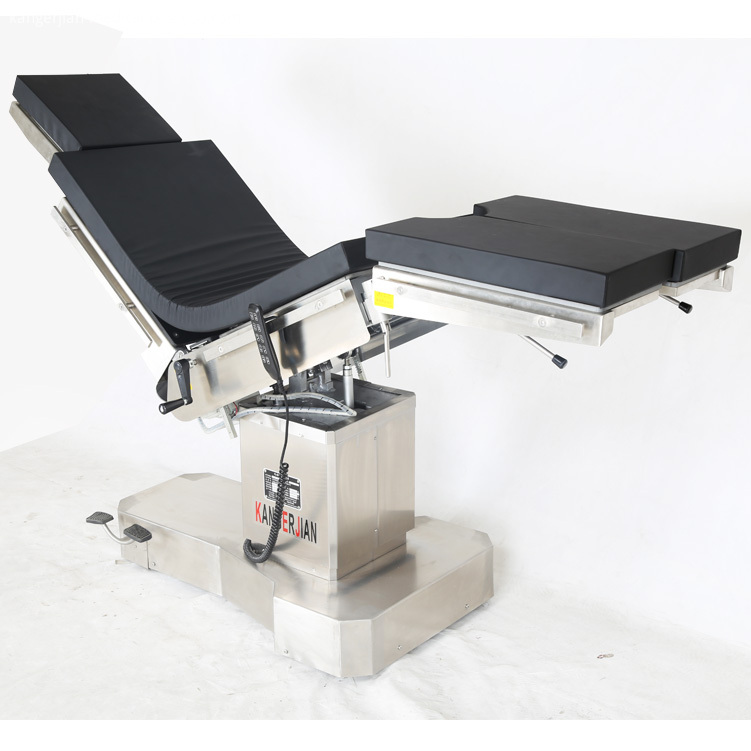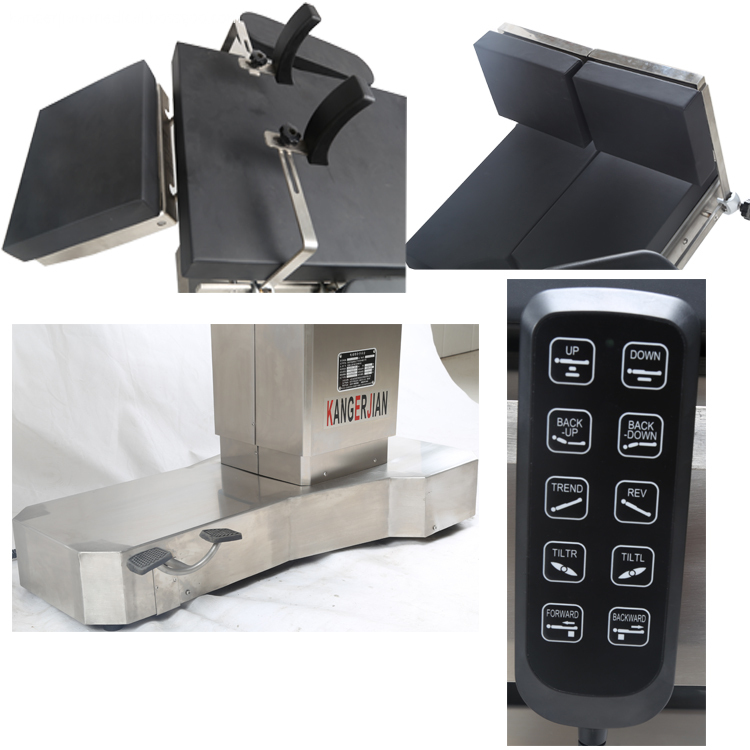 Electric Operating Table,Electric Hospital Beds,Electric Medical Operating Table,Medical Electric Operating Table

Shandong qufu healthyou Medical Technology co.,Ltd , https://www.kangerjianmedical.com